The Secrets: How Do I Sell My Jewelry or Sell My Diamond?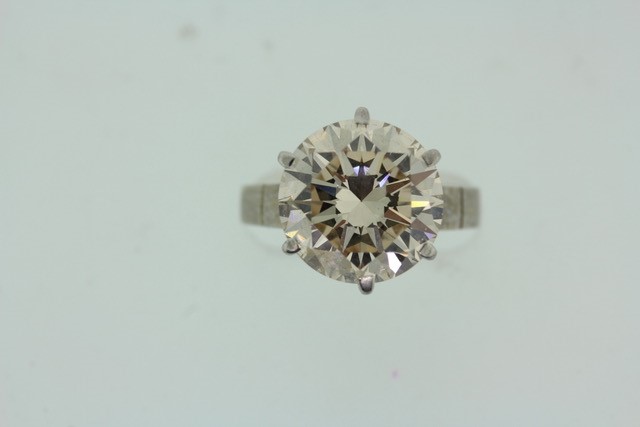 At Diamond Trust, we receive phone calls and emails every day from clients who ask: "How do I sell my jewelry for the most money?" "How do I sell my diamond for the most money?" "Why did I receive such a low offer on my diamond or jewelry item"? We hope the information on this webpage will answer your questions and help you make an informed decision about the best ways to sell your diamond or sell your jewelry in Atlanta, GA. There are two secrets to selling diamonds and jewelry successfully: 1) understanding what your diamond or jewelry piece is worth and 2) deciding how much time and energy you want to spend on the jewelry selling or diamond selling process.
Myths about Selling Jewelry and Selling Diamonds
Before we talk about selling your jewelry or diamonds, let's examine the myth that diamonds and jewelry are an investment. Unfortunately, diamonds and jewelry should not be purchased as an investment. Why? Because at a later date, if you decide that you want to sell your diamond or sell your jewelry, in most cases you are going to sell it for less money than you paid for it.
What to Expect if you Want to Sell Your Jewelry or Diamond
At this point, you're probably thinking, why should I expect to receive less than I paid for my diamond or jewelry? Why won't a professional jewelry buyer or professional diamond buyer offer me what I paid for it? A jewelry professional can purchase a comparable diamond or a similar jewelry piece anywhere and anytime at wholesale prices. You will not be offered the retail price when the item can be purchased for less at the wholesale price. And, if you are trying to sell a contemporary jewelry piece, that is easily purchased new, it may be difficult for a jeweler to sell your item used. If your jewelry item isn't easily re-sellable, you'll be offered less than the wholesale value. There are some exceptions. Original, authentic, antique jewelry pieces in excellent condition, from the 1930's and earlier, which cannot be easily reproduced, often bring higher wholesale prices than a similar newer item. The same is true for some designer jewelry pieces.
Best Options for Selling Your Jewelry or Selling Your Diamonds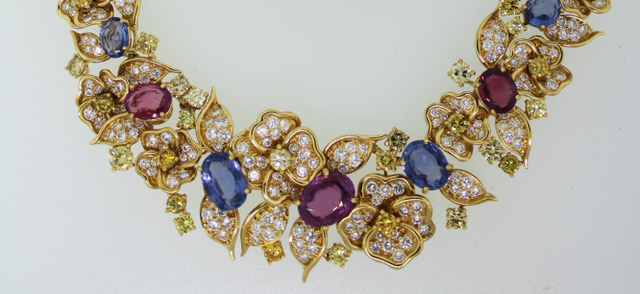 If you want to receive the most money for your diamond or jewelry, your best option is to sell your item to another individual by advertising in the local newspaper, or by getting a listing on eBay or Craig's List. If you go this route, be careful of scams and dangerous situations when you are dealing with strangers. If you own a special piece of jewelry valued at more than $20,000.00, or if your jewelry piece is rare or has provenance (provenance is the authenticated history of the ownership of a jewelry piece), you may want to consider selling it at an auction house.
Selling your Jewlery or Selling Your Diamonds to Diamond Trust
If the above options don't work for you, The Diamond Trust Estate & jewelry Buyers/ Buckhead Buyers would be pleased to meet with you. Our meeting location is convenient to Sandy Springs, Buckhead, Dunwoody, Roswell, Alpharetta and Vinings. We have an experienced team of professionals who will evaluate your items while you wait. Our buying process is confidential and hassle-free. We offer fair prices; and, we pay you immediately. We look forward to working with you. Visit our page, "CONTACT US" and set up an appointment to sell your jewelry or diamonds today!